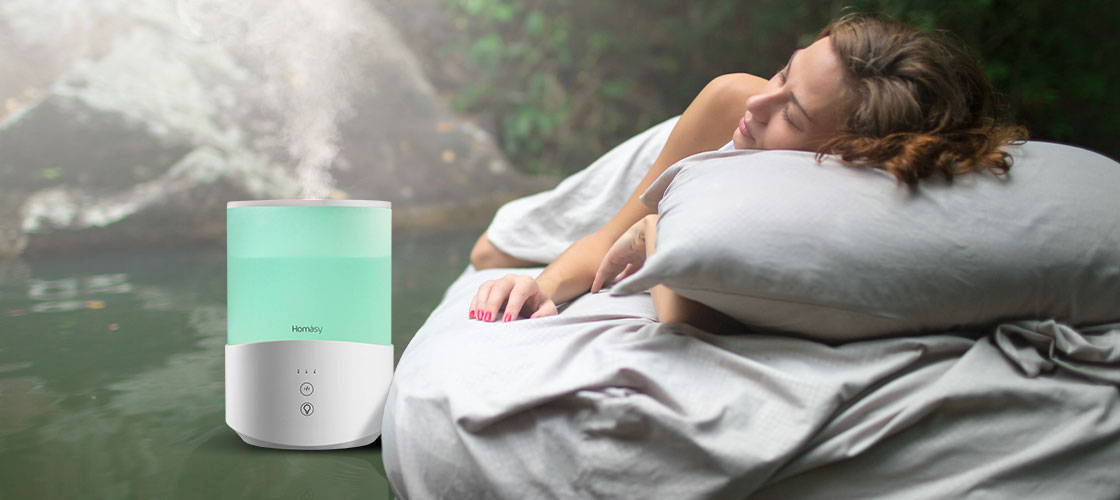 New Ambiance And Mood For Your Living Space

100% Essential Oil Compatible. Homasy Cool Mist Humidifier goes beyond moisturizing your living space during the dry season, but now choices of aromatic and lighting ambient are at your wish: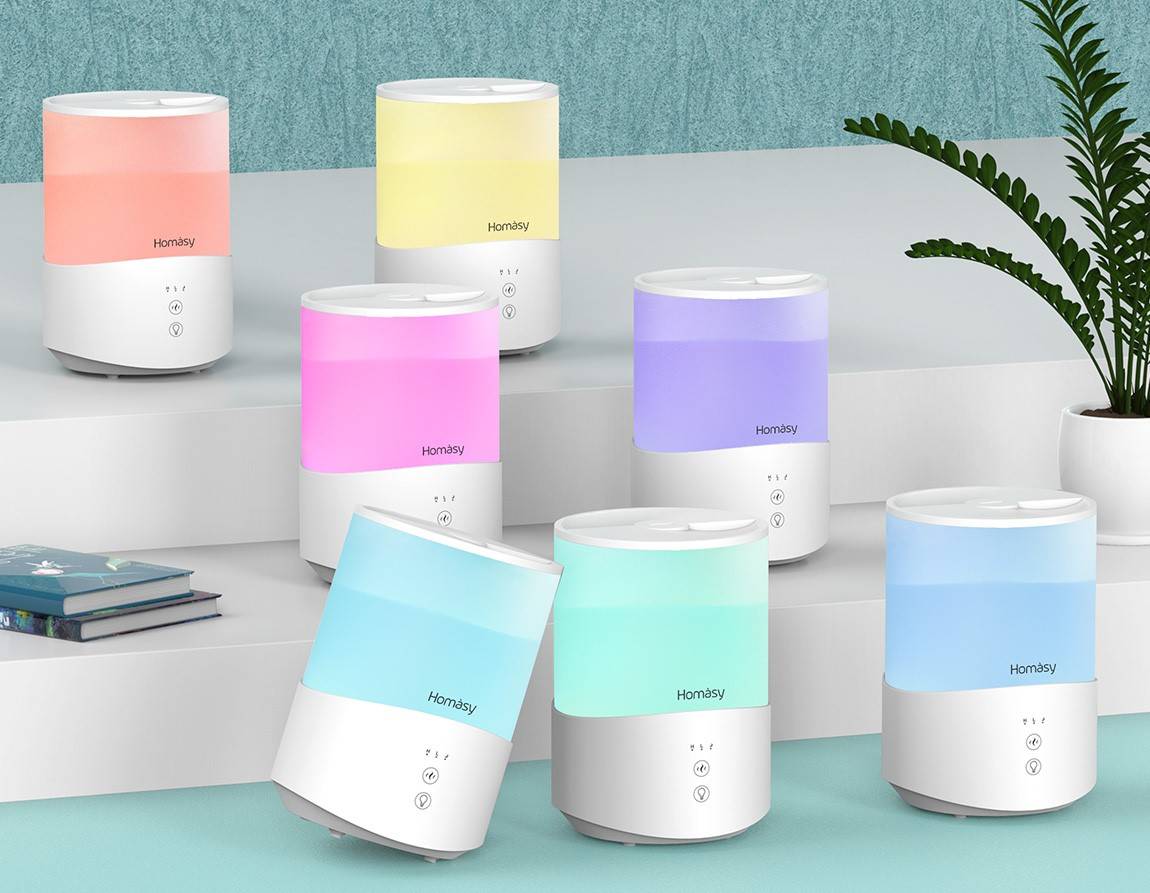 Up to 7 Different Color Mode to Choose - Now Your Aromatic Experience is Synced with Lighting!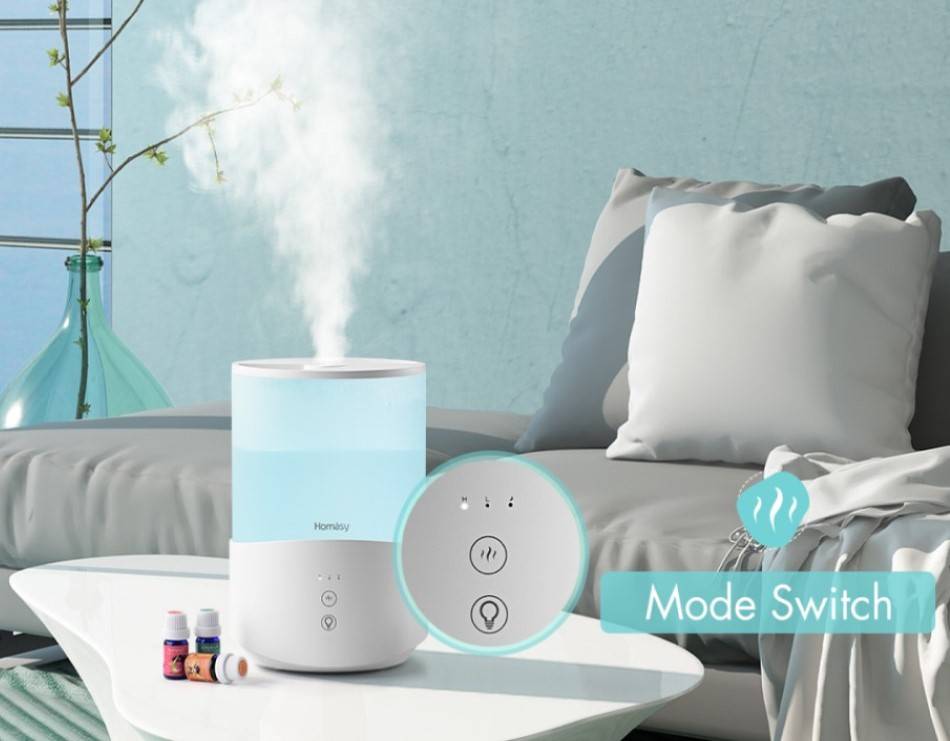 3 Operation Modes - Pick the Thickness of Mists & Fragrance Base on Your Need.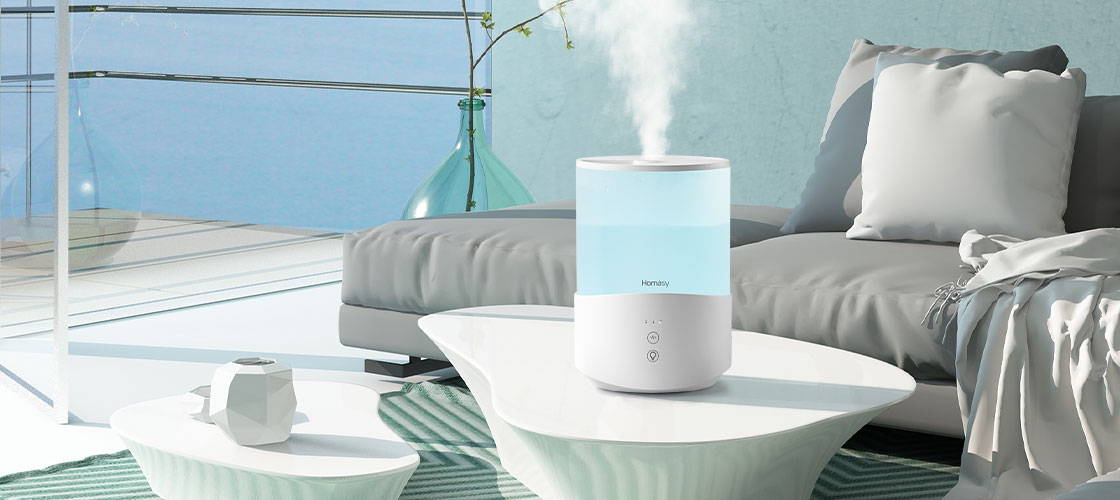 Designed With Convenience In Mind

Life is busy. Leave it to Homasy Cool Mist Humidifier in giving you a much convenient humidifier and diffuser experience by eliminating all fuzz of operations: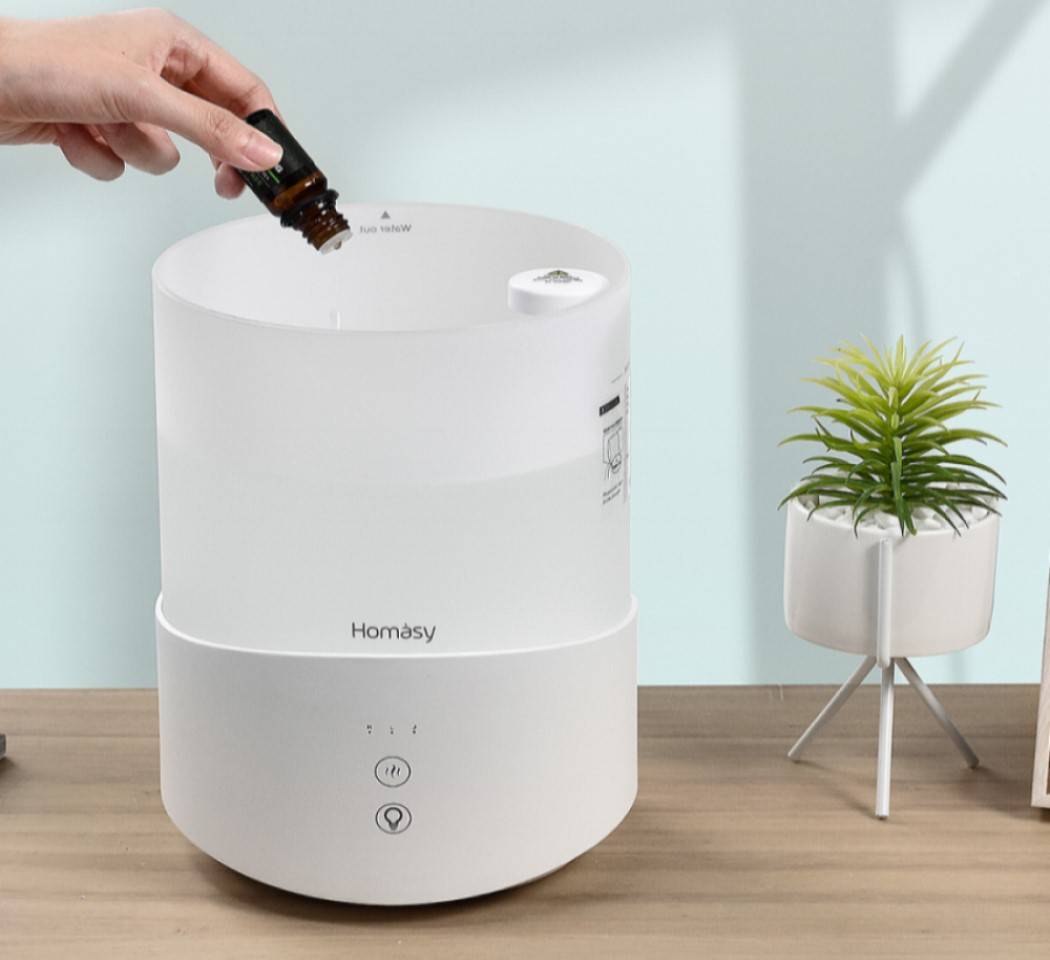 Spacious Top-Fill Design - Refilling Water is Now Much Easier As Well As Cleaning.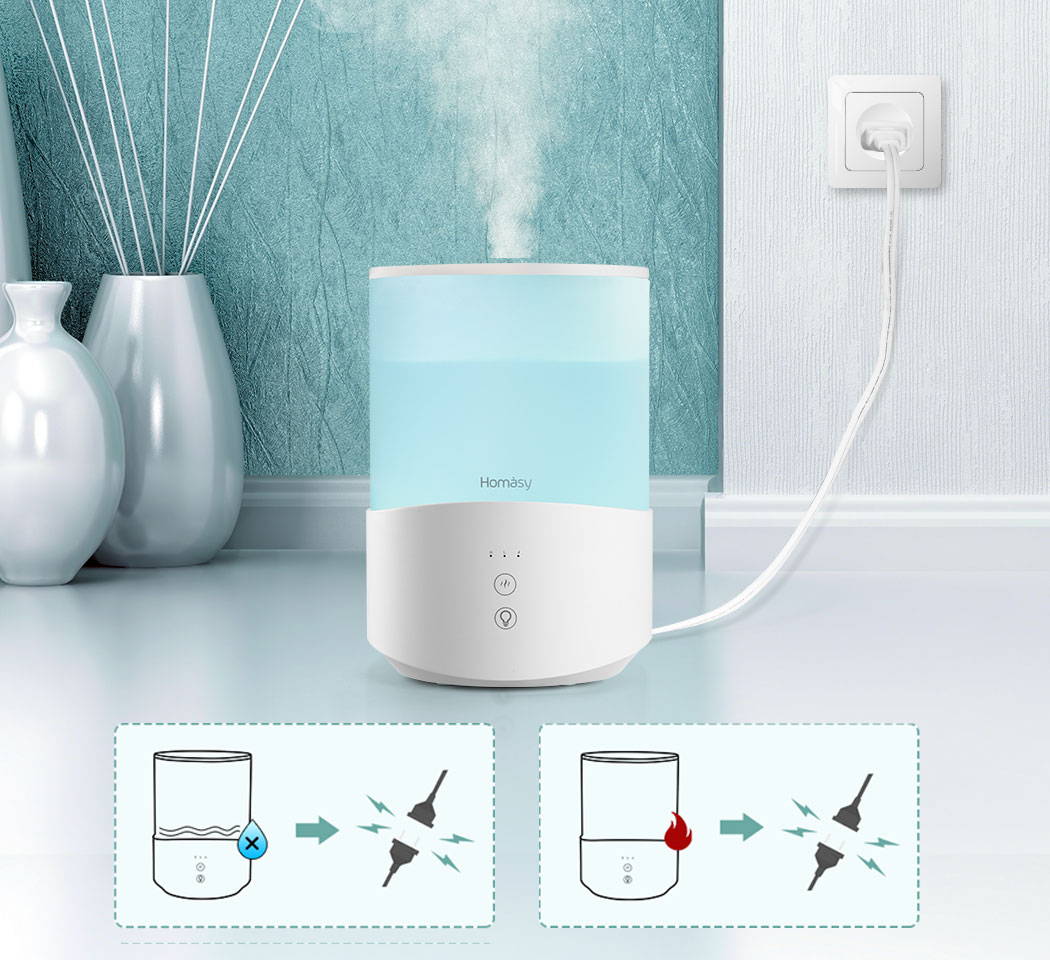 Safety Automation - Device Switches-off Automatically When the Tank is Emptied.